Biketaxi oy plans to employ up to 150 young people in Finland next summer. Most of them will work as light entrepreneurs in cooperation with FREE.fi.
Yellow shirts will appear in the street view
Biketax's sympathetic rickshaws are familiar to many from the cityscape of domestic summer destinations. Next summer, the business will expand, and Biketaxi will offer these ecological experience rides in 14 locations in Finland.
"We carry passengers on electric tricycles throughout the summer season. This fun and ecological way to see the city is suitable for locals and tourists," says entrepreneur Miika Keihänen.
"Our operations are seasonal. Next summer, our goal is to drive more than 200,000 customers. To do that, we need at least 150 drivers in our different cities, maybe even more. So the search is ongoing."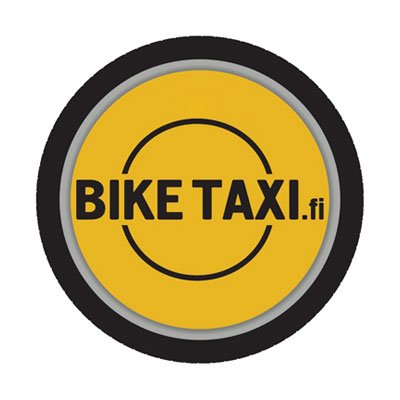 Paid work or light entrepreneurship? In Biketax, everyone can choose their model to work
The company employs both traditional employees and light entrepreneurs. In addition, Biketaxi and FREE.fi have started cooperation, where every driver will have the opportunity to work through FREE.fi with reduced service fees next summer.
"We have a three-month prime period during which we work as much as possible. Flexibility is the keyword, so we prefer to employ light entrepreneurs. From the company's point of view, it is a lighter and less paperwork option," says Miika.
The matter is also straightforward among drivers: it is estimated that only around 10-20% choose paid employment. Still, the company considers it essential to maintain the choice. Ultimately, every driver is free to work on precisely the model they feel is better for them.
"Wageworkers and light entrepreneurs are on the same line, meaning we don't treat them differently. However, we pay slightly higher hourly rates to light entrepreneurs, as they are responsible for their pension and other expenses, unlike employees, for whom the employer pays for the ancillary expenses."
Light entrepreneurship brings ambition to the surface
Most Biketax drivers are young and motivated people driven by the desire to earn as much as possible during their summer jobs. Many of them have been on Biketax for several seasons.
"We have a nice time. Some are already involved in the fifth or even sixth summer. The young employees chase shifts and look to work hard," says Miika.
For many, light entrepreneurship is the first touch to self-employment. However, it is not uncommon for the path to lead later towards establishing your business name or limited company. Miika appreciates such ambition.
"The truth is, entrepreneurs run this country. They are always needed. If driving a Biketax boosts a young person towards entrepreneurship, then I think it's a great achievement."
There is no need to look far for examples. Biketax has enabled entrepreneurial stories that can be proud of.
"Many of our franchising entrepreneurs have started as ordinary drivers, and today some of them already run several summer cities. This is a good example of what a combination of hard work and courage can bring."